---
Do You know??? - Abrish - 03-02-2016



Melbourne Australia is one of the most popular attractions in Austraila and millions of travelers love to explore this destination annually. It is a best destination for travelers for having a cruise in vacations due to its amazing views and attention-grabbing attractions. If anyone has visited there then frankly share his experience with me. I will love to read that.


---
RE: Do You know??? - online Ray! - 09-02-2016

What a cool view Abrish that you have shared through your post. I love such kind of places and here would like to say Melbourne Australia is really a super cool place to have fun for all travelers. Once I went there and had a great time there. I must say it is famous among travelers due to its plazas, bars, and restaurants. Moreover, its cultural events are also call the visitors to have fun there and enjoy walking along the Yarra River. Am I right?


---
RE: Do You know??? - Abrish - 09-02-2016

Well, online Ray! I must say that your views about the Melbourne Australia are absolutely right. It is very famous attractions due to its good features as it offers full-time enjoyment to the visitors. Buddy, I like its night view as the beauty of the Yarra River enhances when the colourful lights reflect in the water. What is your favorite view? Will you like to share?


---
RE: Do You know??? - online Ray! - 26-02-2016

Abrish, Now, I am looking to see more exciting views of this amazing destination.
I hope you would like to share with me . I am waiting for your next post to see interesting collection related to Melbourne Australia. So, drop you reply quickly.


---
RE: Do You know??? - Abrish - 27-02-2016

Well, Online Ray, Here I am going to share some more images of the Melbourne with you as you are interested to see them.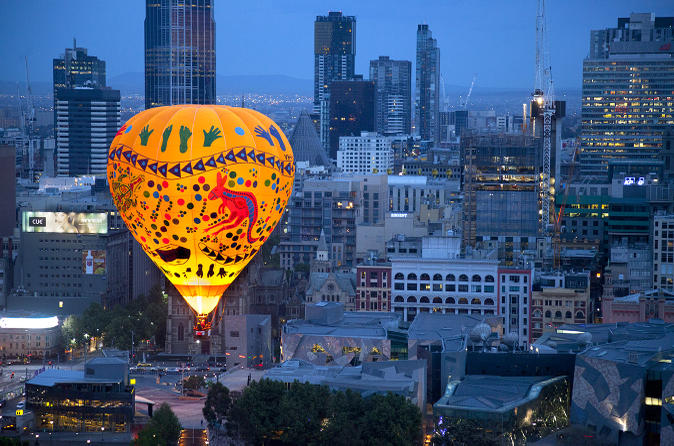 ---
RE: Do You know??? - Kara - 07-03-2016

Wow, I would love to appreciate the effort by both of you and would say that images are really nice and attention grabbing and so sure that it would b really nice time for me to do something like this and so sure that i will be there as soon as possible, Actually i have a desire to explore Melbourne once in my life and so sure that now will be there this year.


---
RE: Do You know??? - Ariyan - 07-03-2016

I would like to say that all members have shared such a nice information with each other. I have choose this community for the sake of this purpose to get information about different places. I also would like to say that Abrish have shared such a nice photos with all of us. Good going guys keep it up.


---
RE: Do You know??? - Kara - 08-03-2016

Well, Araiyan, I must say that your way of appreciation is really nice and appreciative too and I am so sure that it would be really nice time for all if they will keep sharing like this, p[ersonally your words really motivated my inspirations, and will like to share this kind of stuff again and again.


---
RE: Do You know??? - Ariyan - 21-03-2016

Thanks buddy you liked may way of appreciation. Anyhow I am going to take mine San Francisco to Californian tour with my friends at the end of this month. I am so excited about that and so sure we will have explored there many attractions. So buddy would you like to suggests me any attraction names?


---